Firefly Orthoses' Medical Advisory Board functions to provide insight, scientific direction, and expertise to the organisation. The seven distinguished board members made up of health care professionals who treat the lower extremity in clinical practice offering the following guidance and insight:
To provide an objective review of our products and their design

To act as an educational resource to staff members involved in the manufacturing process

To advise our Technical Support Team of trends in indication, application and prescription writing questions posed by our clinicians

To help continue to develop and the improve of Firefly customers' skills and knowledge by contributing to educational and learning events hosted and attended by Firefly Orthoses.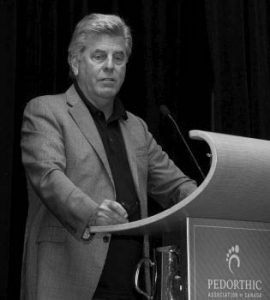 Dr. Douglas H. Richie
Doctor of Podiatric Medicine
Douglas Richie D.P.M. is certified in Foot and Ankle Surgery by the American Board of Podiatric Surgery and is a Fellow of the American College of Foot and Ankle Surgeons. He is also a Fellow of the American College of Foot and Ankle Orthopedics and Medicine and a Fellow of the American Academy of Podiatric Sports Medicine.
Dr. Richie is a two-time winner of awards for original research given by the American Podiatric Medical Association. He is a recipient of the Richard Schuster Biomechanics Award given by the American Academy of Podiatric Sports Medicine. He holds four U.S. Patents for inventions relating to footwear and ankle brace technologies.
Firefly Orthoses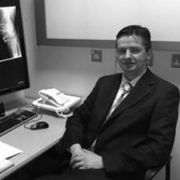 Dr. Michael Mc Mullan
Consultant Trauma & Orthopaedic Surgeon, MPhil, MFSEM, FRCS (Tr&Orth), DipSEM (GB&I)
Michael McMullan graduated from Queen's University Belfast in 1995. He trained in Trauma and Orthopaedics in the Northern Ireland Higher Surgical Training Programme for 6 years. He spent 1 year in full time research, sponsored by the Royal College of Surgeons England, investigating infection in fracture healing. He successfully completed the FRCS (Trauma & Orthopaedics) examination in 2005.
Mr Michael McMullan was appointed as Consultant Trauma and Orthopaedic Surgeon in the Royal Victoria Hospital and Musgrave Park Hospital in 2007. Mr McMullan is also an Honorary Lecturer in Queen's University Belfast in Trauma Surgery.
Mr McMullan is a member of the British Orthopaedic Association, British Limb Reconstruction Society, British Orthopaedic Foot & Ankle Society, Irish Orthopaedic Association, Irish Orthopaedic Foot & Ankle Society, Irish Paediatric Orthopaedic Society and the British Association of Sports & Exercise Medicine.
Firefly Orthoses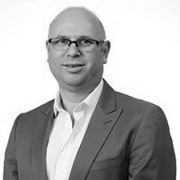 Julian Livingstone
Consultant Podiatrist
Julian trained in London and qualified in 1990 and was later appointed to a consultant position within the orthopaedic team at Barnet & Chase Farm Hospitals NHS Trust in 2002, one of the first such appointments in the country.
Primarily he is a specialist in the function of the foot during the gait (walking) cycle and treats a wide range of musculoskeletal disorders of the lower limb arising from foot function.
Although a musculoskeletal specialist, he also is able to treat, investigate and provide advice on all problems that can affect the foot and ankle. He has a specialist interest in the developing foot of children but provides care effectively from birth to old age.
An elected board member of the Faculty of Podiatric Medicine, the body responsible for postgraduate Podiatric education, he is also on the committees of the Society of Chiropodists and Podiatrist responsible for policy and dealing with Private Medical Insurers and promoting Podiatry to government and other professional bodies.
Julian has lectured at National and International Conferences. He lectures at Master level University courses and is involved in the training of Orthopaedic Surgeons, GPs, Physiotherapist, as well as Podiatrists. Widely respected both within and outside of his profession he strives to bring the best evidence based modern treatments available for his patients.
Firefly Orthoses
Dr. Carmel Silke
Consultant Rheumatologist, MD, FRCPI, M Med Sci, MFSEM
Dr Carmel Silke is a graduate of the University of Liverpool in 1996. After completing her initial training in Merseyside she returned to Ireland where she completed the Specialist registrar scheme in Rheumatology. She is now a Consultant Rheumatologist in the North West Rheumatology Unit based in Sligo and Manorhamilton, Co Leitrim.
Interests include Inflammatory Arthritis and Osteoporosis. She has completed a Medical Doctorate on the genetics of osteoporosis and a Masters in Sports and Exercise medicine through University College Cork, in addition to certification in clinical densitometry and clinical teaching.
She is a fellow of the Royal college of physicians and has an Honorary Senior Lectureship with the School of Medicine in the National University of Ireland, Galway.
Currently she has ongoing research on changes in body composition in Gaelic footballers and the risk of injury and body composition in newly diagnosed inflammatory arthritis patients.
Firefly Orthoses
Dr. Christopher MacLean
Director of Fortius Lab & Applied Biomechanics
Dr. MacLean is an internationally recognised biomechanist with a Ph.D from the University of Massachusetts, Amherst. He is currently the Director of Fortius Lab & Applied Biomechanics at Fortius Institute, Burnaby, British Columbia, Canada.
The Applied Biomechanics team has analysed over 1000 walkers and runners including: athletes from Triathlon Canada, many national and provincial distance runners and hundreds of recreational and competitive walkers and runners.
Previously, Dr. MacLean was the President of the Prescription Foot Orthotic Laboratory Association and has been involved in the footwear industry for over 25 years with a focused research interest on overuse and traumatic injuries, and the influence of therapeutic, footwear and exercise interventions.
Firefly Orthoses
Derek Parle
Physiotherapist, Bsc MISCP
Derek graduated from Curtin University in 1996 and has since worked in all areas of clinical physiotherapy, from elite athletes to those coping with stroke and spinal cord injury. He specialises in examining the complex blend of anatomic, dynamic and biopsychosocial factors that influence pain and movement impairment.
Derek is currently a senior physiotherapist working in primary care and runs a successful private practice.
Firefly Orthoses
Ian Griffiths
Sports Podiatrist
Ian completed his BSc (Hons) degree in Podiatry in 2003, and went on to obtain a postgraduate certificate in Sports Podiatry and a Masters degree in Sports Injury. He has maintained an active interest in research, having published work in The British Journal of Sports Medicine, The Journal of Foot & Ankle Research and The Journal of the American Podiatric Medical Association.
Ian is also a manuscript reviewer for several Sports Injury and Physical Therapy journals. He has spoken on the topic of foot and ankle biomechanics nationally, and also in Spain, Canada and Australia. In 2016 he was awarded a Fellowship of the Faculty of Podiatry Medicine at the Royal College of Physicians & Surgeons (Glasgow).
Firefly Orthoses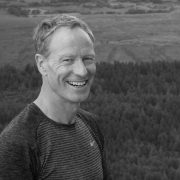 Martin Mc Geough
Podiatrist & Director of Firefly Orthoses
Martin has acquired over 27 years experience in clinical biomechanics and orthotic therapy. He is a fellow of the Royal College of Physicians in Glasgow and is their 'regional advisor' on podiatry.
During his career he has provided professional advice and podiatry services for a number of English Premier League football clubs including Chelsea, Tottenham Hotspurs, Norwich, Newcastle, West Ham and Aston Villa. As an authoritative voice in the field of podiatry, Martin acts as a mentor to the Podiatrists at Headley Court military hospital outside London and regularly provides training and professional development internationally.
Firefly Orthoses