Hannah Watkinson of Frontline Podiatry brought the opening session of the #FireflySummit rapid fire presentations to a close in September.
Her presentation "Neurodynamic Testing – Slump and SLR" explored the connection between back pathologies and radicular leg pain.
What – types of back problems can cause radicular leg pain symptoms.
When – the pain is coming specifically from the back.
How – we as podiatrists can confirm or deny a diagnosis.
Hannah demonstrates a neurodynamic test known as the slump test, that seeks to locate interface problems of the sciatic nerve with an aim of reproducing the patient's symptoms in a clinic environment.
About Hannah Watkinson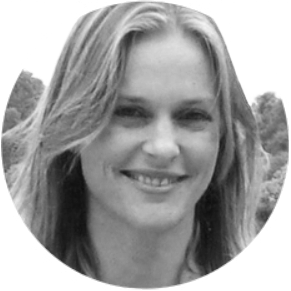 Hannah is a Podiatrist who is heavily experienced in the field of biomechanics, specializing in exercise induced leg pain as well as complex foot trauma.
She worked and gained experience in the NHS (Kent PCT) before spending 10 years with the Ministry of Defence in 2007 to lead Musculoskeletal Podiatry clinics at the Defence Medical Rehabilitation Centre, Headley Court.
Hannah now concentrates on her private practice which she set up in 2014. She also delivers biomechanics training across the UK to Physiotherapists and Podiatrists.
ABOUT THE FIREFLY SUMMIT 2017
When we designed the Firefly Summit 2017 we wanted to create a podiatric event like no other. We invited 11 female and 10 male speakers to Sligo. Selected for their expertise and hands-on experience, these top clinicians collaborated on topics to deliver world-class podiatric presentations communicating their 'clinical gold' to the Summit delegates.
It wasn't all podiatric talk. To keep things interesting, all 200 delegates and speakers immersed themselves in the beauty of the wilds of Ireland's north west coast, taking part in surfing, hiking, stand up paddle-boarding and seaweed baths – WOW!
Don't miss out!
To keep up to date on all Summit news and to get direct notifications to your inbox, complete the form below!
https://www.fireflyorthoses.com/wp-content/uploads/IMG_20170930_163347_488.jpg
884
884
Conor
https://www.fireflyorthoses.com/wp-content/themes/firefly/images/firefly-custom-made-foot-othoses-logo-black.png
Conor
2018-03-05 00:30:39
2018-03-26 11:07:39
Hannah Watkinson | Neurodynamic Testing: The Slump Test