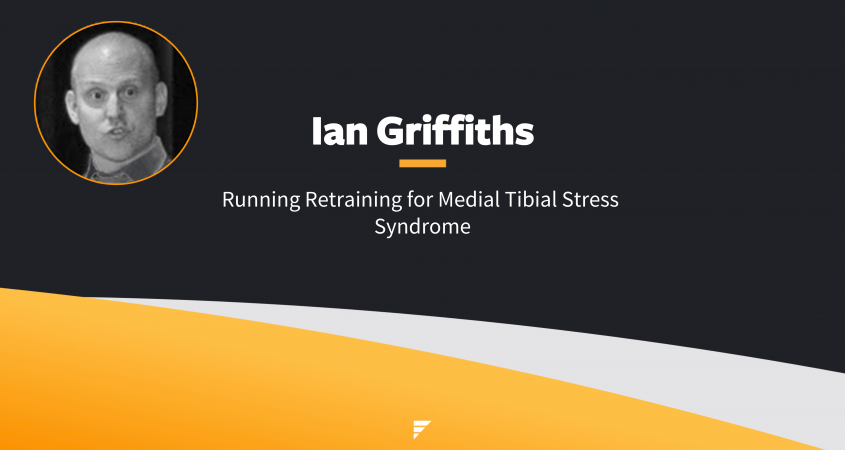 Ian Griffiths is one of the UK's most influential podiatrist, excellently leveraging social media to promote both the podiatric profession and his own research. He's also innovatively connecting podiatrists and other lower limb professionals around the world through his weekly podiatry live streams, PodChatLive, he co-hosts with Craig Payne.
We were delighted Ian travelled to Sligo to present at the Firefly Summit – it wasn't a hard sell. Once we had arranged for him to play 18 holes on one of the world's finest links golf courses, his bags were packed for Sligo.
ABOUT IAN'S PRESENTATION
Managing load is key to successfully treating Medial Tibial Stress Syndrome [MTSS] in the athletic patient. Ian's presentation explores why some athletes experience tibial pain while others don't and what are the options available to offer treatment?
Ian's presentation covers:
running re-training
orthotic therapy
load vs capacity balance
taking cognisance of the patient's history
psycho-social considerations
classical mechanical overload
and communicating effectively with the patient
Note: Ian cites a paper at the end of the presentation, you can access it here.
About Ian Griffiths
Ian is the Head of Sports Podiatry at Pure Sports Medicine in London. He is the consulting Podiatrist to the PGA European Tour, RFU England 7's squad, Bournemouth AFC of the Premier League and Surrey County Cricket Club. He has an active interest in research and is a reviewer for several Sports Medicine and
Ian is active across many social media channels, including Instagram and Twitter where he discusses his research and his visits to some fine golf courses ⛳ .
ABOUT THE FIREFLY SUMMIT 2017
When we designed the Firefly Summit 2017 we wanted to create a podiatric event like no other. We invited 11 female and 10 male speakers to Sligo. Selected for their expertise and hands-on experience, these top clinicians collaborated on topics to deliver world-class podiatric presentations communicating their 'clinical gold' to the Summit delegates.
It wasn't all podiatric talk. To keep things interesting, all 200 delegates and speakers immersed themselves in the beauty of the wilds of Ireland's north west coast, taking part in surfing, hiking, stand up paddle-boarding and seaweed baths – WOW!
Don't miss out!
Interested in finding out more about Firefly's products and industry leading technical support? Click or tap the button below.
https://www.fireflyorthoses.com/wp-content/uploads/i-griffiths-title.png
3000
5333
Conor
https://www.fireflyorthoses.com/wp-content/themes/firefly/images/firefly-custom-made-foot-othoses-logo-black.png
Conor
2018-06-19 21:13:47
2018-06-20 09:03:48
IAN GRIFFITHS: RUNNING RE-TRAINING FOR MEDIAL TIBIAL STRESS SYNDROME