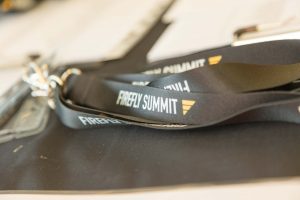 Each of us have a degree of asymmetry in our gait. The degree of this asymmetry and the ability to control it determines function and potential for injury. Attempting to get everyone to function in a symmetrical pathway is all but impossible. So what are the available tools to measure patient gait and accurately diagnose injury?
In this rapid fire presentation, Trevor explains how he uses 3D gait analysis to acquire a more complete picture of a patient's gait cycle. When assessing gait, Trevor describes how and why he focuses on three parameters:
sagittal pain: how it dampens and attenuates load, and generates power,
control features: frontal and transverse plane motion,
gait parameters: step length, step weight, vertical excursion and step rate.
Software is playing an ever-increasing role in aiding the podiatrist's decision-making process in clinic, introducing greater accuracy of diagnosis. This presentation reveals why more podiatrists are choosing digital resources, such as how 3D gait analysis software compares a patient's gait cycle values against an uninjured database to equip the podiatrist in arriving at an effective treatment plan.
About Trevor Prior
Trevor Prior is a Consultant Podiatric Surgeon at Homerton University Hospital. He works in private practice, is a Senior Clinical Lecturer at Queen Mary University of London and a Honorary Visiting Senior Clinical Fellow at the University of East London.
His particular areas of interest are foot surgery, sports injuries, biomechanics / gait analysis, orthoses and diabetic foot complications. He is a director of P2L, providing bespoke performance footwear and Run3D, providing advanced 3D gait analysis. He is past Dean of the Faculty of Podiatric Surgery.
He is the UK representative on the Vasyli Think Tank and the Vionic Innovation lab, and reviews for Gait & Posture, Clinical Biomechanics, The Foot, The Journal of Foot and Ankle Research, JAPMA, Nature and Physical Therapy in Sport.
ABOUT THE FIREFLY SUMMIT 2017
When we designed the Firefly Summit 2017 we wanted to create a podiatric event like no other. We invited 11 female and 10 male speakers to Sligo. Selected for their expertise and hands-on experience, these top clinicians collaborated on topics to deliver world-class podiatric presentations communicating their 'clinical gold' to the Summit delegates.
It wasn't all podiatric talk. To keep things interesting, all 200 delegates and speakers immersed themselves in the beauty of the wilds of Ireland's north west coast, taking part in surfing, hiking, stand up paddle-boarding and seaweed baths – WOW!
Don't miss out!
Interested in finding out more about Firefly's products and industry leading technical support? Click or tap the button below.
https://www.fireflyorthoses.com/wp-content/uploads/FireflySummit_149JC.jpg
3456
5184
Conor
https://www.fireflyorthoses.com/wp-content/themes/firefly/images/firefly-custom-made-foot-othoses-logo-black.png
Conor
2018-06-04 05:30:15
2018-06-06 09:22:56
Trevor Prior: Power, Control or Gait Technique - How 3D Gait Aids Decision Making