WOW! It's hard to be believe we're already on to our third rapid-fire presentation to feature in our Summit inbox series. Emma Cowley and Glen Foley's clinical gold presentations have been viewed hundreds of times since featuring over the past six weeks.
This week, Exeter based podiatrist, Jon Palmer of Northernhay Clinic is under the spotlight. Jon was joined on stage at the Summit by his colleague Jack Boulter.
Jon's presentation is titled "Think Vascular: Are you putting enough pressure on your patients?".
About Jon Palmer
A graduate of Plymouth University in 1995, for 20 years Jon treated a young, active demographic exposed to extreme training programmes who were prone to overuse injuries of the foot, ankle, limb, hip and pelvis at CTCRM.
Systematic and disciplined examination of these individuals and their pathology (often imaged diagnosis) has given him a great insight into structure, function and dysfunction and lower limb overuse injury.
Jon's podiatry method brings together elements of root and tissue stress theory and marries these with his own clinical experience from repeated gait and biomechancial examinations.
About the Firefly Summit 2017
When we designed the Firefly Summit 2017 we wanted to create a podiatric event like no other. We invited 11 female and 10 male speakers to Sligo. Selected for their expertise and hands-on experience, these top clinicians collaborated on topics to deliver world-class podiatric presentations communicating their 'clinical gold' to the Summit delegates.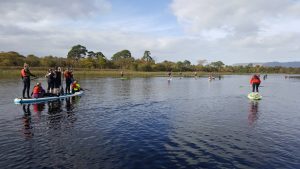 It wasn't all podiatric talk. To keep things interesting, all 200 delegates and speakers immersed themselves in the beauty of the wilds of Ireland's north west coast, taking part in surfing, hiking, stand up paddle-boarding and seaweed baths – WOW!
Don't miss out!
To keep up to date on all Summit news and to get direct notifications to your inbox, complete the form below!